THE PROBLEM:
What do you do with all of the digital photographs you have taken? You have even transfered all of your old slides and prints to digital. How do you share them all with your family and friends? You can create a DVD, then what? You still need to have your family and friends come to your house to watch your photos. This is inconvenient for anyone who lives in a distant city or state or country. Are you really going to make multiple copies of your DVDs and mail them?
THE SOLUTION: At PhotoGalleryWeb, we create custom photo gallery players so you can post as many photos online as you wish. If you have an Internet Service Provider (ISP) such as Comcast, you already have server space available for you to use, at no additional cost! Post a link to your custom photo gallery players on Facebook, Google+ or other social media sites. Now your family and friends can view all of your photos anytime, any place, worldwide, 24/7, as often as they want!
WHAT YOU GET:
Custom-Designed Galleries: We create individual, customized designs for every photo gallery.
Two distinct homepage layouts: Multi-page and Single-page from which to choose.
Digitally Enhanced Photographs: Each photograph will be digitally enhanced to achieve the best look.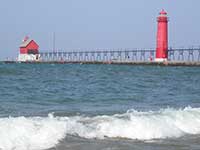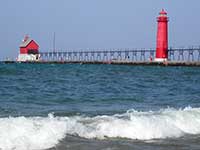 Original Enhanced
Captions: Add individual captions to identify each photograph.
Music: Add a music track to enhance the look and feel of your photographs.
Home Page: We will also create a custom-designed home page to collect your galleries in one easy to use location.
WHO CAN USE US:
Individuals/Families: Birthdays, Graduations, Weddings, Anniversaries, Family Remembrances, Little League, Soccer Games, Vacations, Pets, Holidays, Picnics, Hobbies.
Student Portfolios: Photography, Graphic Arts, Woodworking.
Schools: Graduations, Proms, Football, Basketball, Volleyball, Plays, Clubs, Concerts, Performances.
Towns/Municipalities: Historical, Village Improvements/Beautification, Parades, Holiday Events, Little League Games, Historical, Auto Shows, Fund Raising, Festivals, Summer Events.
Corporations: Product Marketing, Outings, Events, Fund Raisers, Awards.
Media Companies: Customer Submitted Photos, Events, Fund Raising, Concerts.
The Cost:
$10 (U.S.) per photogallery.
Optional $20 (U.S.) per photogallery to digitally enhance images.
$10 (U.S.) to create your homepage.
Ordering Instructions
Download Order Form
Contact me for more information